Receber SMS online com nossos números falsos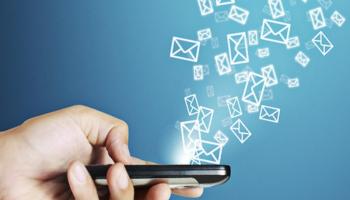 Receber SMS on-line com o nosso temporários número de telefone Suécia
03 October 2020
SMSPLAZA.io - temporário números para recebimento de SMS online Suécia e em outros países. Escolha números reais para a confirmação por SMS.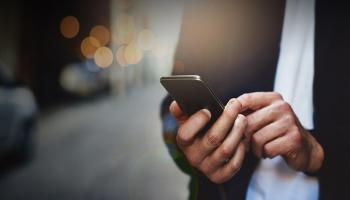 Privada do serviço de SMS
01 October 2020
A todos os nossos clientes antigos têm muito tempo amado o nosso serviço para a oportunidade de Receber SMS On-line. Utilizando nossos serviços de SMS, você pode ter certeza da confiabilidade da SMS serviço de verificação.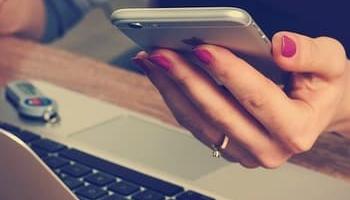 Cartões SIM para a confirmação por SMS
24 September 2020
Adicionado cartões SIM de países como a Finlândia, Suécia, Polónia, Reino Unido, Portugal, Holanda. Números da Alemanha, França, Itália e Espanha serão adicionadas em breve.
Serviço de SMS acessível (barato)
Nosso serviço de SMS online é o primeiro que começou a oferecer serviços de verificação online de todas as contas na Internet. Nós conseguimos automatizar muitos processos e assim oferecer SMS mais barato do que os nossos concorrentes. No momento, nosso preço de um SMS é a partir de 1,50€.
Números privados de SMS
Você receberá o número somente depois de selecionar serviço/aplicativo/site, que você precisa verificar pelo SMS. O nosso sistema é construído de tal forma que nós podemos garantir, que todos os números que você compra são privados. Ninguém, além de você, poderá utilizar seu número comprado. E ninguém poderá usar lo depois de você.
SMS gratuitos
No nosso site não há números gratuitos nem números pra fazer testes. Diariamente nós recebemos mensagens das pessoas querendo receber um número para receber SMS gratuitamente. Nós sempre recusamos, porque nós valorizamos os nossos números e queremos, que eles sejam limpos e funcionariam de modo estável. Se você precisar verificar o número, você pode fazer a recarga com um valor mínimo e receber SMS.
Pague somente por SMS recebidos
Nós inventamos o nosso serviço para o seu conforto e assim fizemos que você pague somente por SMS recebidos com sucesso. Se por alguma razão você não receber o SMS, seu dinheiro não será cobrado. Porém, preste atenção em que, nós temos o sistema de fidelização (leia no seu perfil pessoal).
Números reais para receber SMS
Todos nossos números são reais, igual você tem no seu celular. Nós garantimos, que você poderá verificar qualquer serviço por meio dos nossos números. Sem problemas você poderá receber SMS, e os novos números serão sempre disponíveis. Estamos tentando ser centrados em todos os clientes.
Verificação SMS online
Nossos clientes são aqueles, quem não querem mostrar seu número móvel pessoal em sites ou em aplicativos. Hoje em dia, quase todos os aplicativos de celular exigem a verificação pelo SMS. Nosso serviço é criado exatamente para manter a sua confidencialidade.
Códigos de SMS únicos
Números únicos estão disponíveis no nosso site, você poderá prolongar los todo mês e ter certeza em que seu número esteja ativo. Enquanto o número está na nossa base, você pode comprar lo novamente para o mesmo serviço, que você já verificou. Nossa assistência está sempre disponível para resolver seu problema. 
Números móveis virtuais
Você sabe porque os números reais são melhores do que os virtuais? Porque os números reais recebem todos os SMS de todos aplicativos e sites, enquanto os virtuais só podem receber SMS dos números moveis reais em formato de +44 78* 71* ***. Nós recomendamos vocês a não escolher os números virtuais para receber SMS. Para evitar problemas é melhor escolher números reais.
Faux SMS
Muitas pessoas supõem que faux numéro deve ser ruim, porém, não é. Na verdade, faux número de sms é um número temporário, que está disponível tanto tempo quanto você precisar. Hoje em dia, receber SMS na Internet é bem mais fácil do que alguns anos atrás.
Sejam bem-vindos ao SMSPLAZA.io, serviço de SMS privado, que permite contornar todos os tipos de verificação de SMS chatos, que vocês enfrentam durante o cadastro em muitos sites. Nosso serviço de SMS online funciona em mundo todo. Com o SMSPLAZA.io vocês não precisarão mais de indicar seu número de telefone original, desde que vocês podem usar nosso numero online para receber sms na Internet. Nós criamos o nosso serviço para proteger a sua privacidade.
Muitas vezes, durante o cadastro em sites vocês indicam seus números de telefone para receber SMS-códigos de verificação. Os proprietários desses sites podem usar seus números para os fins ruins, ou ate pior, eles vendem a base dos números para as corporações fazerem campanhas de marketing. Muitos sites fornecem serviços gratuitos tais, como acesso para upload gratuito de software, música e filmes, somente depois de cadastro no site com a obrigação de indicar seu número de telefono móvel para a verificação de SMS.
Agora suas preocupações vão acabar. Utilizem nossos SMS privados para contornar a verificação de SMS em qualquer site ou aplicativo, e se sintam seguros, porque a nossa assistência está sempre disponível para resolver seus problemas.
Vocês podem verificar Gmail, Facebook, WhatsApp, Telegram?
- Sim, nós aceitamos SMS-códigos de todos os sites e aplicativos. Todos os nossos números são os chips reais, iguais aos do seu celular.
Quais países vocês têm à disposição?
O nosso serviço sempre adiciona novos países. Você pode visualizar a lista atual de países disponíveis na sua conta pessoal após de cadastro no nosso site.
Quais são os seus preços?
Todos os nossos clientes pagam o preço fixo por 1 SMS. O preço depende de serviço que o cliente verifica e começa a partir de 1.50€ por SMS.
Quanto tempo preciso esperar pra receber SMS?
Verificação de número leva 5-40 segundos, depois de ativação você terá 5 minutos para receber SMS.
O que eu tenho que fazer, se eu não recebi o SMS?
Imediatamente escreva para a nossa assistência, assim nós poderemos descobrir a razão pela qual você não conseguiu a visualizar o SMS. Em 95% dos casos, o problema não está relacionado conosco.
Eu fiz a recarga, más o dinheiro não apareceu na minha conta.
Transferência de dinheiro para a sua conta leva de 1 até 5 minutos. Se você utiliza Bitcoin ou outra criptomoeda, a transferência pode levar até 1-2 horas.
What are the payment methods supported by SMSPLAZA?
We support all the major payment methods including:
Paypal – most popular safe credit card payment option
CryptoCurrency - (BTC,ETH,LTC,DASH,ZEC) which is coming more and more popular
FreeKassa - perfect for Russian market and can also be useful for others.
Payeer – Another popular payment option
Paysera – Best suited for people living in the European Union (EU)
Vocês oferecem números gratuitos ou números de teste?
Não, todos os nossos números são pagos. Se você quiser testar o nosso serviço, recargue o valor mínimo e receba SMS.
Se, por exemplo, eu comprar um número: "Facebook", somente eu que vou poderá usar lo?
Sim. Se você comprar qualquer serviço, somente você poderá usar este serviço. Você não tem motivos para se preocupar com a possibilidade de alguém roubar sua conta.
Quais formas de pagamento vocês aceitam?
PayPal e Criptomoeda são formas de pagamento principais. Porém, para alguns clientes também aceitamos as outras formas. Por favor, verifique isso no nosso chat. 
Contatos
Aqui você pode nos enviar uma mensagem diretamente
Address
6°40'11.0"S 71°20'30.0"E
Sua mensagem foi enviada. Obrigado!