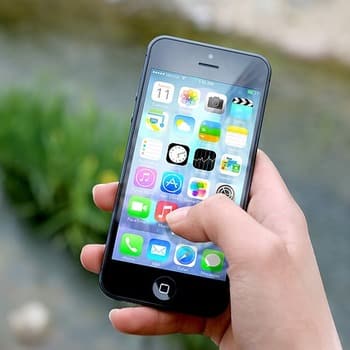 Private SMS service
05 / 04 / 2019
All our old customers have long loved our service for the opportunity to Receive SMS Online. Using our SMS services, you can be sure of the reliability of SMS verification service.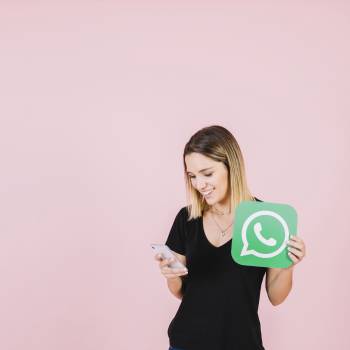 SMSPLAZA.io vol.2 (New functional)
19 / 02 / 2019
Updated functionality, everything works much faster than before. Added mobile numbers from 10 countries of Europe, more than 400 mobile numbers are available to you to Receive SMS Online.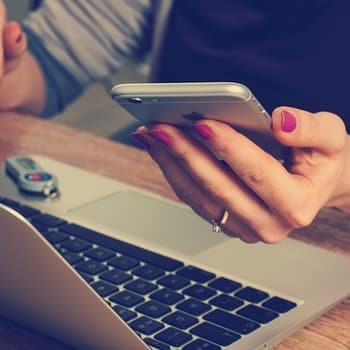 SIM-cards for SMS verification
15 / 01 / 2019
Added SIM-cards of countries such as: Finland, Sweden, Poland, United Kingdom, Portugal, Netherlands. Numbers from Germany, France, Italy and Spain will be added soon.
Messengers
Most of the messengers like WhatsApp, Viber, WeChat, Telegram, LINE, KakaoTalk ask for your mobile number during registration. But not everyone is inclined to share their personal number for many reasons. With the help of SMSPLAZA.io, you can easily register with these services without providing your personal number and still get registered without any issues.
Sender ID Check
This feature allows your check for clean and new numbers that didn't receive any SMS from any messenger or other services. This is to ensure that you are not using a number that has been already used by someone to register with the service. To look-up for a clean and new number, in the "Sender ID Check" field, just type in "Telegram" and SMSPLAZA.io will list all the new numbers that you can use without any worries.
Sender ID Lock
Another interesting feature that allows you to lock a particular service for a number. Say for example, you are registering for WhatsApp and you get a new number from SMSPLAZA.io and receive an SMS from WhatsApp, you can click the button "Sender ID Lock" so that only you can receive all kinds of SMS from WhatsApp and no one else can use this number to get SMS from WhatsApp. And you can be sure that no one will steal your account.
Pay only for received SMS
We take money only for the SMS that you receive and there are some things that are beyond our control that may hamper receiving SMS on your side. But this may also due to various factors including the settings in your mobile or your PC or any other issues. So if you face any issues receiving SMS, please write to us and we will look into the problem immediately. And we too have our restrictions and limitations, that if you have many refunds, a refund fee of 0.25€ to 1€ will be deducted on each refund.
Real Numbers
At SMSPLAZA.io, we only use real and clean mobile numbers. So if any SMS sent from any service that comes to your mobile numbers will also be received in our numbers too. Hence, you never need to worry about the genuineness of our numbers. And we guarantee you that we never use any kind of virtual numbers.
Confidentiality
And we can ensure that we never disclose any kind of information about the SMS you receive or about yourself to any third parties or anyone. Our main idea behind creating a service like this is to help people in fighting spam messages and also to protect their privacy from aggressive marketing companies and other corporate companies. We always value our customer's reputation as we value ourselves.
Welcome to SMSPLAZA.io, an ultimate SMS Service that allows you to bypass all kinds of annoying SMS verifications you face when registering in many websites. Our SMS confirmation service works in most of the countries. With SMSPlaza, you never need to provide your original mobile number anywhere as you can use our real mobile numbers to receive sms online in a secure manner. There are occasions that when you provide your mobile numbers during these registration process that you will be haunted with all kinds of text messages and there are many websites out there that collect mobile numbers and sell it to corporates for the marketing campaigns. But SMSPLAZA.io will allow you to register with any website without any fear of exposing your mobile number and avoid all kinds of advertising and spam messages.
Why you receive Spam Messages on your Mobile Phone?
When you register on many websites, you will be asked to provide your personal details along with your mobile number. You can provide whatever name and address you want as it can't be verified, but need to provide a valid mobile number as they would send a message to confirm whether it is your mobile number. This is a safe and secure methods while you use your mobile phone for banking transactions, it is not always the same with all the websites.
There are many cheap websites out there that provide some free service like allowing your download free software, music and movies and for that you need to register with them and provide your mobile number for sms verification. This is where you the trick lies is the main idea behind these websites is to only collect the personal information and mobile numbers of various users and sell the database to third parties for a lump sum amount. And these companies use these mobile numbers to send messages about their products and services. This is why you may see lot of spam messages on your phone for products and services that you have not subscribed or ordered.
But all that worry about your privacy is over as SMSPLAZA.io will help you circumvent these registration process with phone numbers that is not yours. At us you will find many new numbers for sms receive.
Can I buy number of any country?
Yes, currently we've added a list of countries. Please check if your country is there in the list. If not, we'll be adding most of the countries very soon.
How long will it take to receive the SMS?
Activating your selected number takes just 10-30 second, after that you will have 2 minutes to receive SMS.
What should I do if SMS is not received in 2 minutes?
We'll refund the money to you. We'll only charge for SMS that are successfully sent.
Can you guarantee that SMS will come to my personal cabinet?
Yes we can guarantee that you will receive an SMS as our SIM cards as real ones as you use in your cell Phone. But unfortunately if you don't receive the SMS for various reasons, we'll refund the amount to you.
Can I get my own personal/individual number?
No, you cannot get your own personal number. But there is an option called Sender ID Lock that allows you to lock a particular service for a number. For more information, read the "Sender ID Lock" details in our Features section.
How do I find out what number I should take for my service?
When you register and log in to your account, select a country, then you will see a list of all the services that we have in the system. But even if you do not find your service, then you select "Other" and successfully receive your SMS from any place.
What are the payment methods supported by SMSPLAZA?
We support all the major payment methods including:
Paypal – most popular safe credit card payment option
CryptoCurrency - (BTC,ETH,LTC,DASH,ZEC) which is coming more and more popular
FreeKassa - perfect for Russian market and can also be useful for others.
Payeer – Another popular payment option
Paysera – Best suited for people living in the European Union (EU)
Contact us
Here you can send us a message directly
Address
6°40'11.0"S 71°20'30.0"E
Your message has been sent. Thank you!