Receive
SMS online

with our

temporary numbers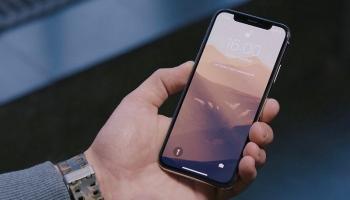 Receive SMS online with our temporary phone number Sweden
08 June 2019
SMSPLAZA.io - temporary numbers to receive SMS online Sweden and other countries. Choose real numbers for SMS verification.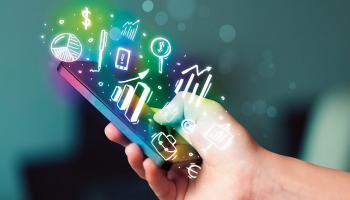 Private SMS service
05 April 2019
All our old customers have long loved our service for the opportunity to Receive SMS Online. Using our SMS services, you can be sure of the reliability of SMS verification service.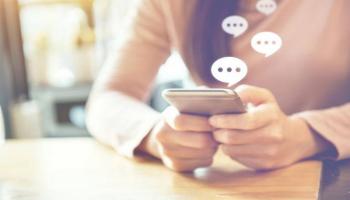 SMSPLAZA.io vol.2 (New functional)
19 February 2019
Updated functionality, everything works much faster than before. Added mobile numbers from 10 countries of Europe, more than 400 mobile numbers are available to you to Receive SMS Online.
Private SMS Number
You will obtain a number only after selecting the service / application / website for which you need confirmation via SMS. Our system is designed in such a way that we can guarantee you with confidence, that all the numbers you buy will be private for you, that nobody used this number before you, and nobody will use it after you.
Cheap SMS Service
Our online SMS service is the first and the best of the best of the best, which has begun to offer the online verification services for all accounts on the world-wide web. We have managed to automate many processes and come up with cheap SMS, inversely to our competitors. At the moment, the price for one SMS starts from 1.50€
Pay only for SMS codes
For your convenience we have thought over our service and enabled you to pay only for SMS codes  received successfully. If for some reason you did not get SMS, the money will not be withdrawn from you. But keep in mind that we have a loyalty system (see user dashboard details).
Free SMS Receive
On our site we don't have free or test numbers. Every day we are contacted by people who are trying to get a free number to sms receive. We always refuse as we care to have our numbers and steadily functioning. If you need to check the number, top up for the minimum amount and get SMS.
SMS Verification Online
Our clients are those people who do not want to expose their personal mobile number for activation on websites and in applications. Currently, a large number of websites require account verification via SMS - our service is specially designed to keep your privacy.
Online numbers for receive SMS online
All our online numbers are real, the same as you have in your phone. We guarantee that you will be able to verify any service with the help of our numbers. You will have a possibility to receive SMS online new numbers will always be available to you, as we try to remain focused on all our clients.
Temporary numbers
Disposable SMS and temporary numbers will be available to you on our site, and you can use them every month to be sure that your number will remain valid. As long as the number is in the database, you can re-purchase it for the service that you have verified. Our support is always trying to solve your problem.
Virtual Mobile Number
Do you know why real numbers are better than virtual mobile numbers? Because real numbers receive all SMS from any applications or sites, and virtual SMS can receive only from real mobile numbers of the format +44 78 * 71 * ***, so we strongly recommend you to refuse from virtual SMS numbers for SMS and take our real numbers to avoid problems.
Fake SMS Number
Many people mistakenly assume that fake numbers must necessarily be something bad. It is not so. In fact, fake SMS number is temporary SMS number which will be available to you for as long as you need. get SMS on the internet has become much easier than it was a couple of years ago.
Welcome to SMSPLAZA.io, an private SMS service that allows you to bypass all kinds of annoying SMS verifications you face when registering in many websites. Our online SMS service works all over the world. With SMSPLAZA.io, you never need to provide your original phone number anywhere as you can use our online SMS number to receive SMS in a secure manner. We have created a service to protect your privacy.
We do not advise you to SMS receive to your personal numbers. Very often, when you provide your phone numbers on sites for registration via SMS confirmation code, the owners of these sites use your numbers for bad purposes or even worse, they will sell the base of numbers to corporations for marketing campaigns. Many websites provide some free services such as allowing your download free software, music and movies only after you register with them and provide your mobile number for SMS code verification.
Now your worries are over. Use our private SMS to bypass SMS activation on any website or app and feel safe as our support is always ready to solve your problem.
Can I verify Gmail, Facebook, WhatsApp, Telegram or other?
Yes, we can receive SMS codes from absolutely all sites and applications. All our numbers are real sim cards, same as on your phone.
What countries are available to you?
Countries are being constantly added to our service. After creating your personal account you can see the current list of the countries available.
All our clients pay a fixed amount for 1 SMS. The price depends on the service you are verifying and starts from 1.50€ per SMS.
How long should I wait for SMS?
The number activation process takes 5-40 seconds upon connecting you will have 5 minutes to SMS receive.
What should I do in case no SMS is received?
Write to our support service right away, and we will find out why you do not receive SMS. In 95% of cases, the problem is not with our service.
I have topped up the balance and I see no money in my account.
Depositing money to your account takes from 1 to 5 minutes. If you use Bitcoin or some other cryptocurrency, the whole process may take 1-2 hours.
Do you have test / free numbers?
No, all our disposable numbers are provided on a paying basis. If you want to check the service, top up the balance to the minimum amount and receive SMS.
If I buy a number, for example: "Facebook" - am I the only person who can use it?
Yes. If you buy a number for any service, only you can further use it for this service. You have no reason to worry that someone steals your account.
What types of payments do you accept?
PayPal and Cryptocurrency are the main mediums for accepting payments, but we have other options for some clients, so make it clear in the chat.
Contact us
Here you can send us a message directly
Address
6°40'11.0"S 71°20'30.0"E
Your message has been sent. Thank you!